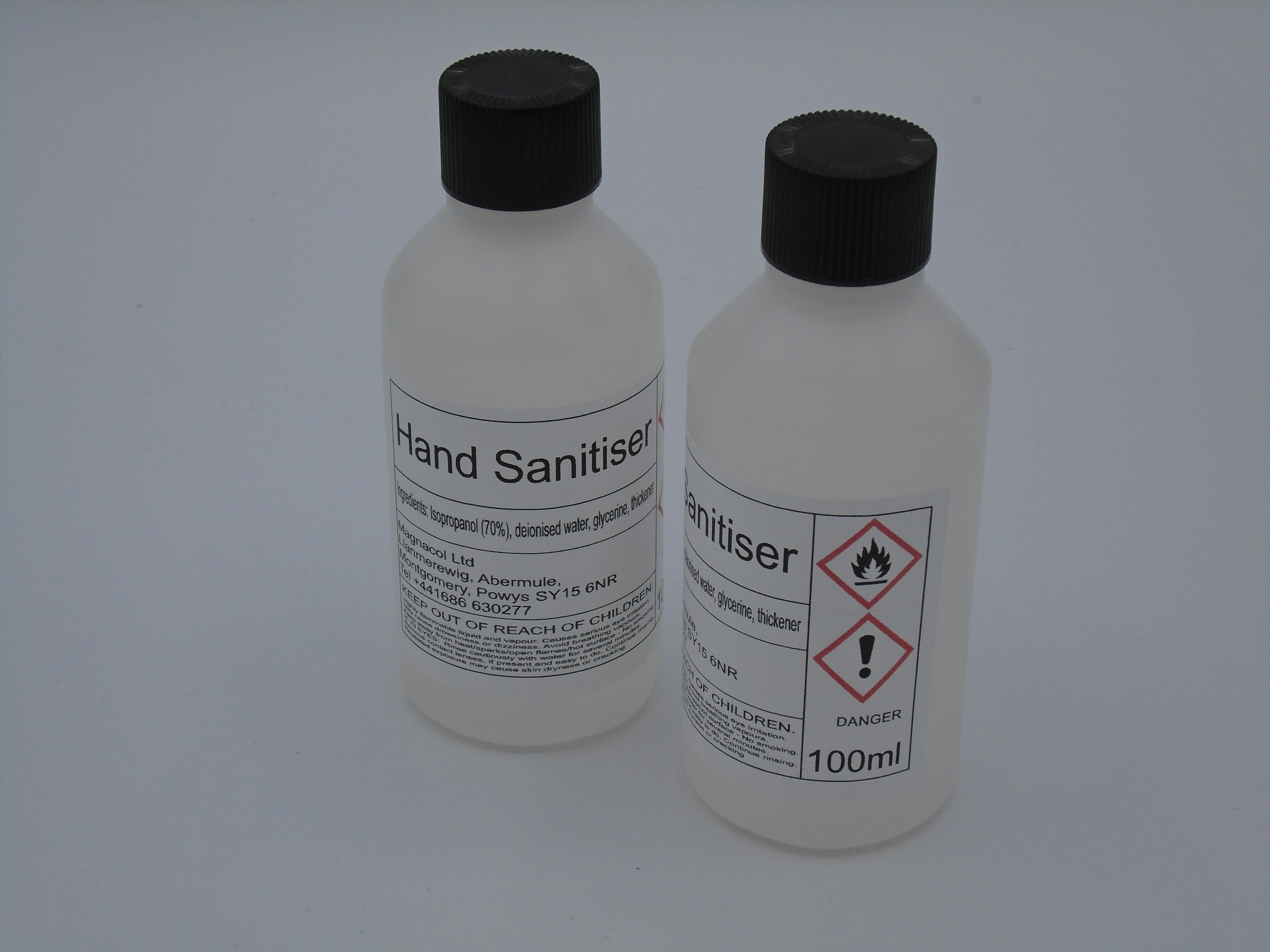 Welcome to magnacol.co.uk
Here at Magnacol we understand how sometimes it can be difficult to source scientific products and consumables vital for your educational, business, project or hobby needs. We aim to supply these items at affordable prices and fast!
Originally founded in Mid Wales in 2001 as a research company developing specialist magnetic fluids, funded by SMART & SPUR grants, Magnacol Ltd began trading in 2005.
Magnacol Ltd can supply you with a wide range of laboratory equipment and consumables.

Our products include microscopy consumables and stains: fluorescent & laser dyes : dyes for textiles and water tracing etc. :

a range of plastic containers and

prepared microscope slides. W

e have products for microbiologists, plus testing kits for dog breeders and vets.
In addition we

manufacture stain solutions and mountants for microscopy.
We are completely web based and our easy to use website is updated frequently with new items, if you can't find what you are looking for,

let us know and we'll try to find it for you

.
We also have a chemical consultancy service available.

Our company founder is a Chartered Chemist and MRSC with 40 years industry experience.
Our customers include : Universities, colleges and schools (UK and overseas): Doctors, dentists & vets : professional and amateur microscopists : microbiologists: Conservation organisations: Art and sculpture installations :TV, film, theatre and special effects companies: Arts & Craft, jewellery makers, gold platers: Bee keepers, dog breeders and rose growers. etc etc. We receive many orders from members of the public which are also very welcome.
We ship exclusively throughout the UK We process payments securely through Paypal (no paypal account required) and only your name, address and order information is made available to us,

we never have access to your card details

. We never harvest email addresses and give them to marketing companies, the only contact you will ever receive from us is order updates, dispatch confirmations etc.
There's no minimum order either, so don't worry if it's just the one item you need.

Orders are sent by either Royal Mail or by courier at cost price. If you need assistance or advice, have any questions, thoughts or concerns, please do hesitate to contact us on

sales@magnacol.co.uk

or call 01686 630277 Mon-Fri 8am-8pm.